Dr. Martina Weifenbach (Dopfer)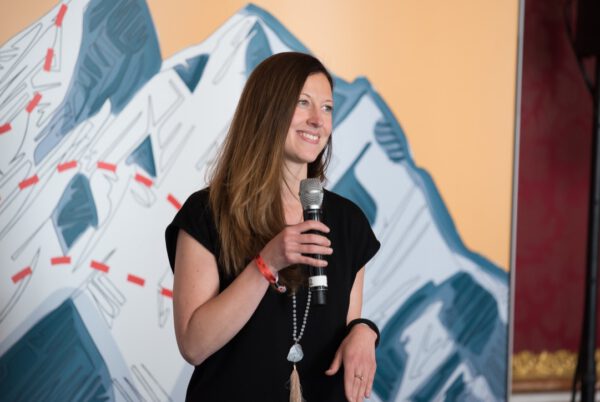 … is a pioneer in connecting digital innovation and mindfulness. She is the Co-CEO of myndway which she co-founded with Tim Weifenbach. myndway offers mindfulness-based (hybrid) trainings for executives, teams and companies. 
Her know-how in innovation, startups and business models is based on 10 years of experience in the Berlin startup scene. She also worked as a consultant for digital innovation for firms like Deutsche Telekom, Google or Daimler.
Martina has gained her PhD at the University of St. Gallen, the HIIG in Berlin, and as a visiting researcher at UC Berkeley. In her thesis, she investigated how mental models affect the design and innovation of business models. In her recent research, she combines an innovation lense with neuroscience in order to better understand what drives and inhibits changes in organizations. In 2019, Martina published her book on mindfulness and innovation in integrated organizations.
As a speaker, podcaster and executive coach, Martina carries forward her vision of creating sustainable change from within. 
"I am looking forward to getting to know you and using the opportunities of digital change together with you."