Visionaries need superpowers
Our working world is changing.
We at myndway have set ourselves the goal of actively shaping this change together with companies of all sizes. Our focus is on the individual. Because the willingness to make a difference arises within each and everyone. That is why each individual's contribution to change is important.
myndway's training programs for executives and teams concentrate on imparting future skills (resilience, innovation, empathy, transformation) and can be assembled modularly and according to the requirements of your company.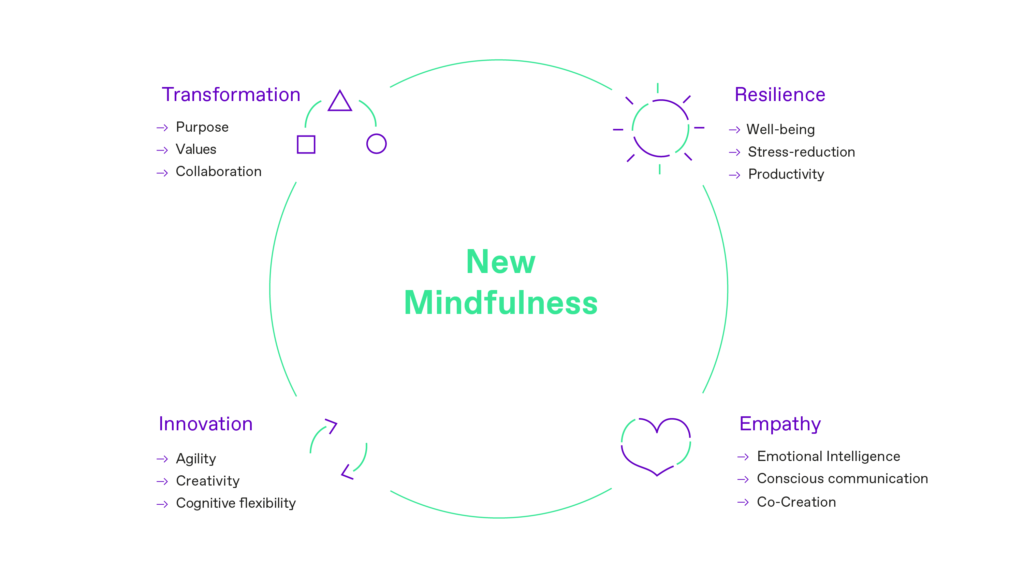 The training program according to your needs.
Our training programs are available digitally via all available video conference or streaming technologies, on site in workshops or keynotes on site, or hybrid via our myndway academy.
The flexibility in assembling our training programs reflects our vision. Together with you, we support continuous learning within the company and encourage sustainable changes for an innovative, healthy and connected working environment.
The myndway methodology is based on many years of experience in business and science. It integrates mindfulness practices, design thinking and innovation methods.
Accessible
anytime, from
everywhere
Practical and
scientifically
sound
Modular
compositions
possible